Week of February 20, 2012

Royal Concertgebouw Orchestra
Shoa-Chia Lu — conductor



SymphonyCast 02/20/2012 (Hour 1)
SymphonyCast 02/20/2012 (Hour 2)
Listen live from your local public radio station
Program:
DEBUSSY: Images
STRAVINSKY: Le sacre du printemps
DEBUSSY: Nocturnes -- Royal Concertgebouw Orchestra, Bernard Haitink, Women's voices of the Collegium Musicum Amstelodamense (Philips 400023) DEBUSSY Trois Nocturnes, etc.

Produced in partnership with Radio Netherlands Worldwide


Joel M. of Saskatoon, Canada won this week's contest by correctly ID'ing Claude Debussy's Sacred and Profane Dances


Description:
This week's concert is a great study in contrasts. Standing next to each other are some of the most dreamy orchestral pieces; beautiful washes of sound broken up by arguably the most primal piece of them all.


Enter this week's Encore Contest


Go to SymphonyCast's home page for the latest show.
Images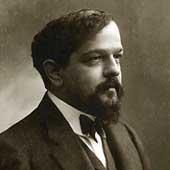 Claude Debussy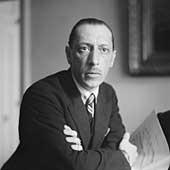 Igor Stravinsky