Week of February 17, 2014

Los Angeles Chamber Orchestra
Jeffrey Kahane — Conductor & keyboard
Margaret Batjer — Violin
David Shostac — Flute



SymphonyCast 02/17/2014 (Hour 1)
SymphonyCast 02/17/2014 (Hour 2)
Listen live from your local public radio station
Program:


MOZART: Serenade No. 10


STRAVINSKY: Concerto in E-flat major


BACH: Brandenburg Concerto No. 5, BWV 1050


HANDEL: Water Music (selections from Suites I & II)


VIVALDI: Winter from the Four Seasons -Gerard Schwarz, conductor, Elmar Oliveira, violin (Delos 3007) Vivaldi, The Four Seasons, etc



Description:
Concertos highlight soloists. It's what they do. And, what makes this LACO concert special is that as they can revel in the fact that each member of the ensemble is a brilliant soloist in their own right.

Adrienne Berman of Newport Beach, CA won this week's Encore Contest by correctly identifying Johann Sebastian Bach's Wir danken dir, Gott, wir danken dir, BWV 29.
Enter this week's Encore Giveaway


Go to SymphonyCast's home page for the latest show.
Images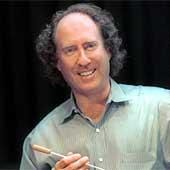 Jefferey Kahane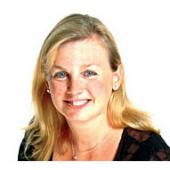 Margaret Batjer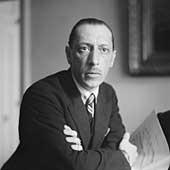 Igor Stravinsky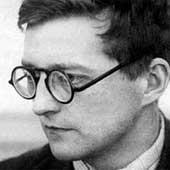 Dmitri Shostakovich