Week of November 18, 2013

Houston Symphony Orchestra
Lawrence Foster — Conductor
Joshua Bell — Violin



SymphonyCast 11/18/2013 (Hour 1)
SymphonyCast 11/18/2013 (Hour 2)
Listen live from your local public radio station
Program:


MUSSORGSKY: Dance of the Persian Maidens from Khovantchina


TCHAIKOVSKY: Violin Concerto


VAUGHAN WILLIAMS: Fantasia on Greensleeves


ELGAR: Enigma Variations


WAGNER: Wotan's Farewell, Magic Fire Music from Die Walkure
HSO; Leopold Stokowski, conductor
Stokowski conducts Wagner
Everest 9024



Description:
What a way to start a season! The HSO steps out in a big way with this great concert featuring one of the best violinists in the world!

Kazunari Tanaka of Honolulu, HI won this week's encore contest by correctly identifying Bellini's "Casta diva."
Enter this week's Encore Giveaway


Go to SymphonyCast's home page for the latest show.
Images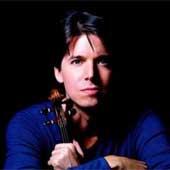 Joshua Bell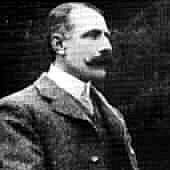 Edward Elgar
Lawrence Foster