Week of July 1, 2013

Orpheus Chamber Orchestra
Jean-Yves Thibaudet — Piano
Louis Hanzlik — Trumpet



SymphonyCast 07/01/2013 (Hour 1)
SymphonyCast 07/01/2013 (Hour 2)
Listen live from your local public radio station
Program:


Tippett: Divertimento on "Sellinger's Round"


Shostakovich: Piano Concerto No. 1


Honegger: Pastorale d'ete


Tchaikovsky: Serenade for Strings, Op. 4



Description:
More like a duet for Trumpet and piano (with orchestra back-up), Shostakovich departs from his regular angry war music in this mildly schizophrenic "Piano Concerto."

Lisa K. of Catskill, NY won this week's encore contest by correctly identifying Rossini's Barber of Seville Overture.
Enter this week's Encore Giveaway


Go to SymphonyCast's home page for the latest show.
Images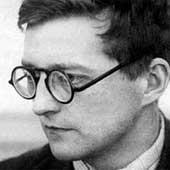 Dmitri Shostakovich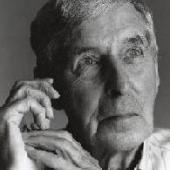 Michael Tippett
Louis Hanzlik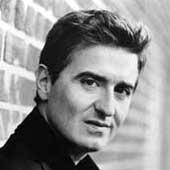 Jean-Yves Thibaudet