Week of April 18, 2011

Royal Concertgebouw Orchestra
Vladimir Jurowski — conductor
Nikolaj Znaider — violin



SymphonyCast 04/18/2011 (Hour 1)
SymphonyCast 04/18/2011 (Hour 2)
Listen live from your local public radio station
Program:


ELGAR: Violin Concerto in b, Op. 61


TCHAIKOVSKY: Symphony No. 1 in g "Winterdreams"



Description:
Nikolaj Znaider feels Elgar's Violin Concerto in his bones - literally. The violin he tucks under his chin is the same instrument used at the premiere of this gorgeous piece 100 years ago. No one plays this music like Znaider.

Produced in partnership with Radio Netherlands Worldwide Melody F. of Knoxville, TN was last week's winner! She correctly id'd the encore as Copland's Appalachian Spring.
Enter this week's Encore Giveaway


Go to SymphonyCast's home page for the latest show.
Images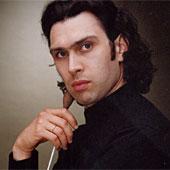 Vladimir Jurowski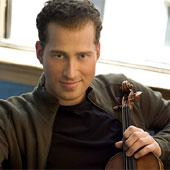 Nikolaj Znaider